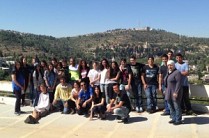 Masa Masar 2015 – The Journey -
Here is a group of thirty high school students from two schools, a Jewish and an Arab, participating in Masa-Masar – The Journey. They were together for four days between the 7th and the 11th of May, 2015. Massa-Masar-Journey Program – May 7-11...


Continue Reading >>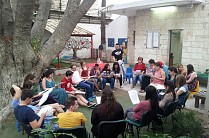 The Story of the House

OPEN HOUSE was created as a result of a unique encounter between the Arab family that lived in the house before 1948 and the Jewish family that came to inhabit it afterwards.
Continue Reading >>
Quick Links:

A Letter to a Deportee - by Dalia Landau
From The Jerusalem Post, January 14th, 1988.


The Lemon Tree - by Sandy Tolan
The book that chronicles the history of the house in Ramle.


Interfaith Program for the Empowerment of Women as leaders in their respective communities.