2017 The Journey – Masa / Masar -
30th of November to 3rd December 2017, we had our Journey-Masa, Masar, for 22 students from Jewish and Arab High Schools. This unique project is in cooperation with Neve Shalom/ Wahat asSalam, spiritual center. Accommodations for the first two nights were in the guest house of Neve Shalom. Vivian...


Continue Reading >>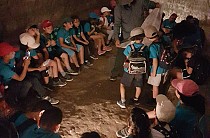 2017 Summer camp -
Between the 2nd to 20th July was our 25th Summer camp! It is 26 years of Open House activity. We had 94 Jewish and Arab children between the ages of six to twelve, with one from Jaffa and one from Nazareth . Preparing for the...


Continue Reading >>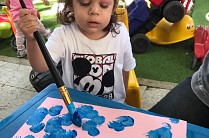 Nursery School 2017-18 -
It is our 26th year of Nursery School. This year we have 27 children in the Day Care Center with Lamis, Johana and Nadia as the experienced staff members and three younger part time helpers.


Continue Reading >>
The Story of the House

OPEN HOUSE was created as a result of a unique encounter between the Arab family that lived in the house before 1948 and the Jewish family that came to inhabit it afterwards.
Continue Reading >>
Quick Links:

Dalia's Open Letter to Bashir
From The Jerusalem Post, January 14th, 1988.


The Lemon Tree - by Sandy Tolan
The book that chronicles the history of the house in Ramle.


Interfaith Program for the Empowerment of Women as leaders in their respective communities.