2017 The Journey – Masa / Masar
---
30th of November to 3rd December 2017, we had our Journey-Masa, Masar, for 22 students from Jewish and Arab High Schools. This unique project is in cooperation with Neve Shalom/ Wahat asSalam, spiritual center. Accommodations for the first two nights were in the guest house of Neve Shalom.
Vivian Rabiah and Dorit Shippin together with Elad Vazana prepared the younger counselors and the program.
These were four intense days with traveling to different locations and communities, listening to individuals and groups and gathering for reflection circles every night.
On Thursday, the 30th The Journey began in Ramle, where Open House is. This historic town is both a mixed city of Arabs and Jews with relatively higher percentage of Christian Arabs than the rest of the country, and a multicolored array of Jewish immigrants from Morocco, Tunis, Egypt, Irak, and more recently from India, Ethiopia, Russia and of course many Israeli born Jews and Arabs.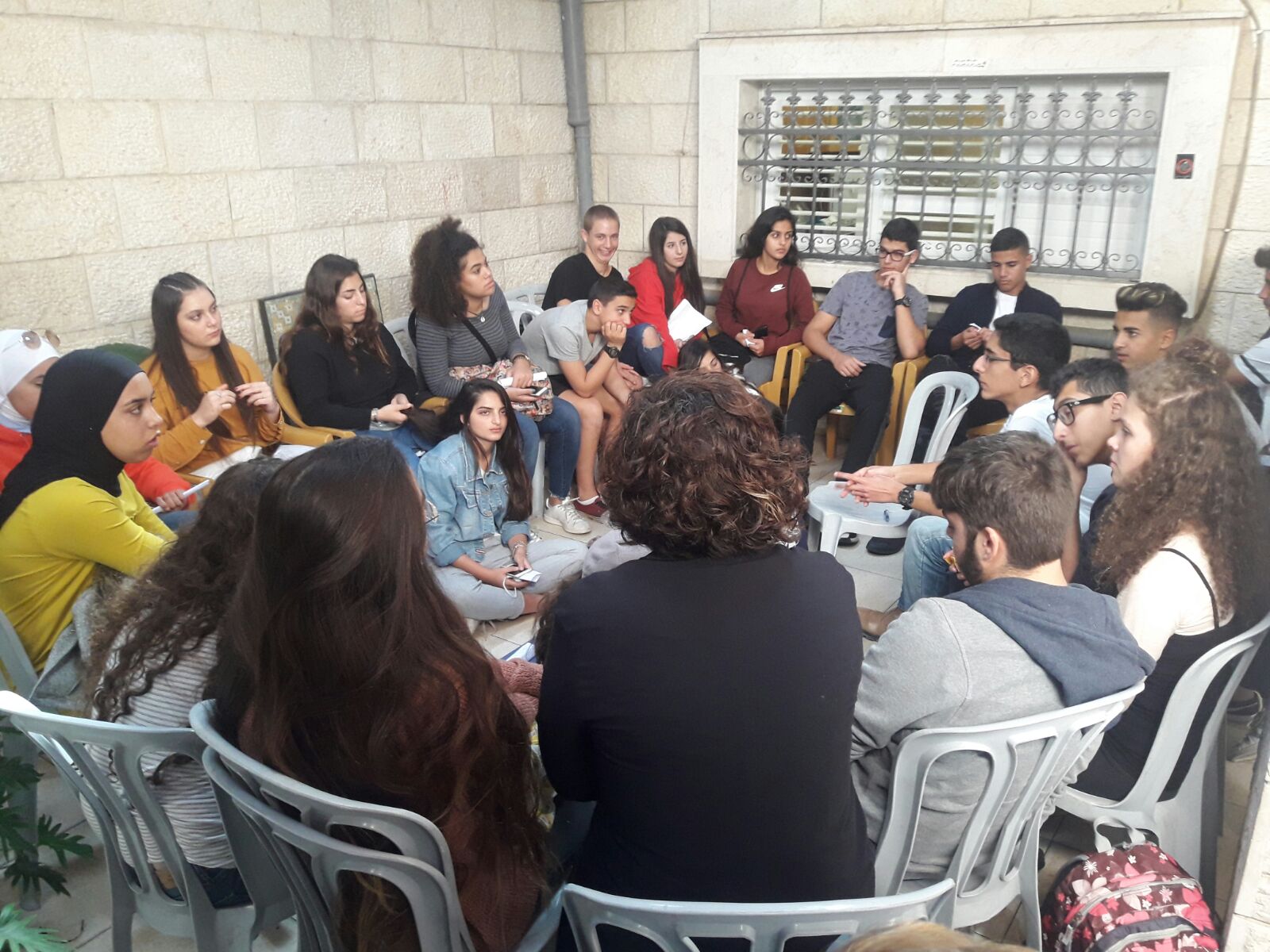 After a visit to the city museum depicting its history, off they went to the market. Nobody coming to Ramle would skip the famous Sukk where the freshness of the produce from the fertile agricultural land surrounding, as well as the cheap prices, are an attraction. And of course everybody rubs shoulders in the crowded market–everybody. That is why it is such a colorful experience.
In Lod (Lydda) which according to the Greek Orthodox tradition is the place of St. George and the Dragon, they saw the old Han (ancient inn) for pilgrims coming to St. George's Church of Lydda on their way from Jaffa to Jerusalem.
The participants also met with local activists for improving conditions and reducing crime in the town.
On Friday, the 1st of Dec. they headed to Tel Aviv and Jaffa where they visited the ancient port, the old city and met with members of Reut-Sadaka, a ground breaking organization established in 1983, acting for dialogue and equality among Arabs and Jews.
Back in Neve Shalom they had a Shabbat ceremony with grape juice and breaking bread. Then a discussion circle. Finally, music and fun.
On Saturday, the 2nd of Dec. they spent the day in Neve Shaom / Wahat asSalam, learning more deeply about the purpose of the village dedicated to Arabs and Jews living together with their differences of narrative and political approach. They then dedicated most of the day to circles of listening to each other's inherited narratives. It was a challenging day. Sometimes it seemed that the narratives were irreconcilable and mutually exclusive. And out of that they realized they needed to create, to imagine a vision for our common future.
Silent time in Doumiya (the domed place of stillness) created a space beyond words, which facilitated the process.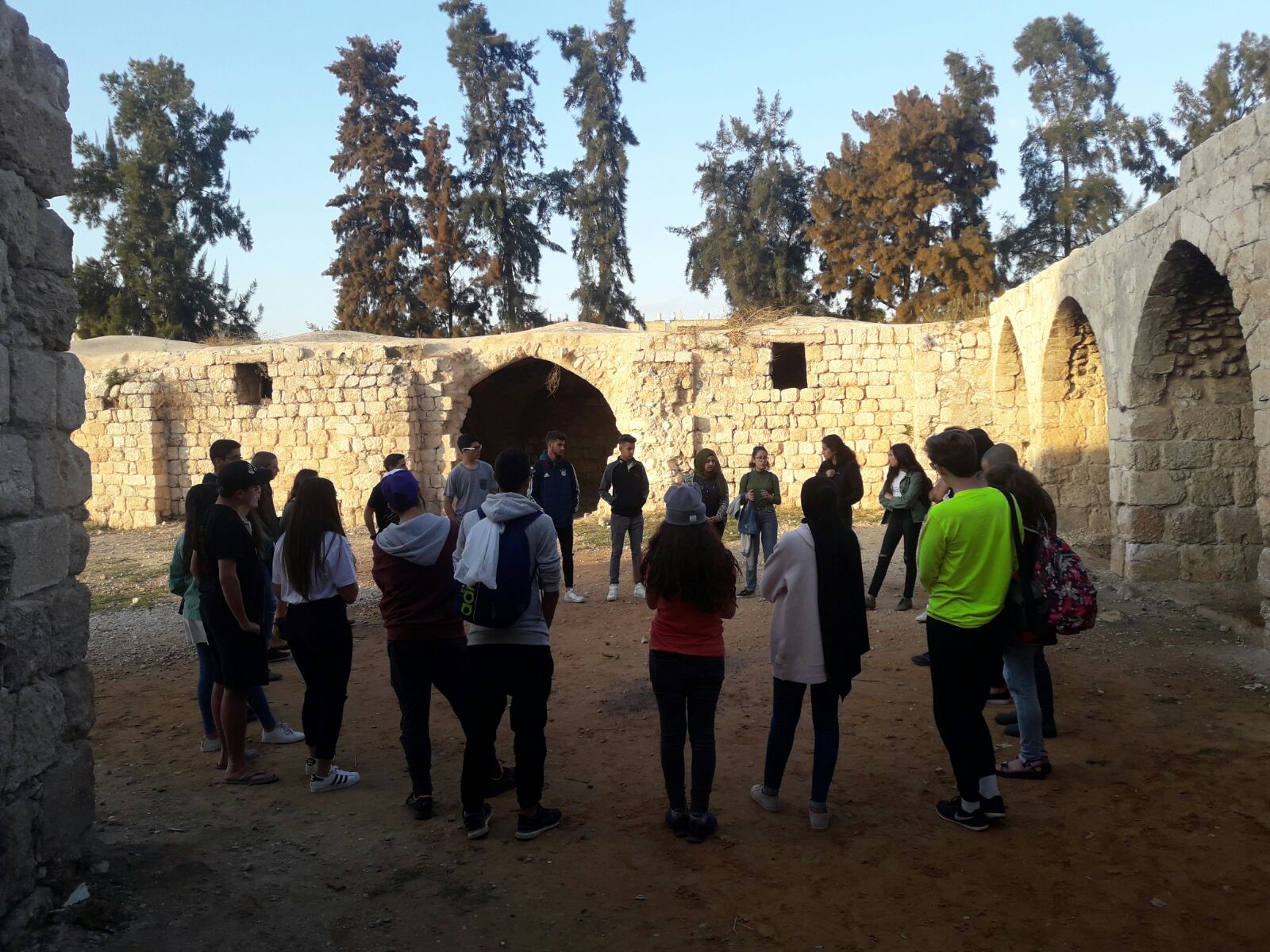 That night they traveled to Jerusalem.
On Sunday 3rd of Dec. the participants walked through Jerusalem neighborhoods. Beginning with Sheikh Jarakh, continuing through Prophets' Street and proceeding to Sukk Mahneh Yehudah.
In the religious neighborhoods, they met with a Jewish ultra-orthodox woman who is struggling for women's rights while preserving her observant way of life. Her world with the complexity of her struggle was like opening a door to an unknown world.
After gathering for the summarizing circle with acknowledgements for all this richness, the buses took the journey home.