Meeting with Palestinian School Students in Beit Hanina
---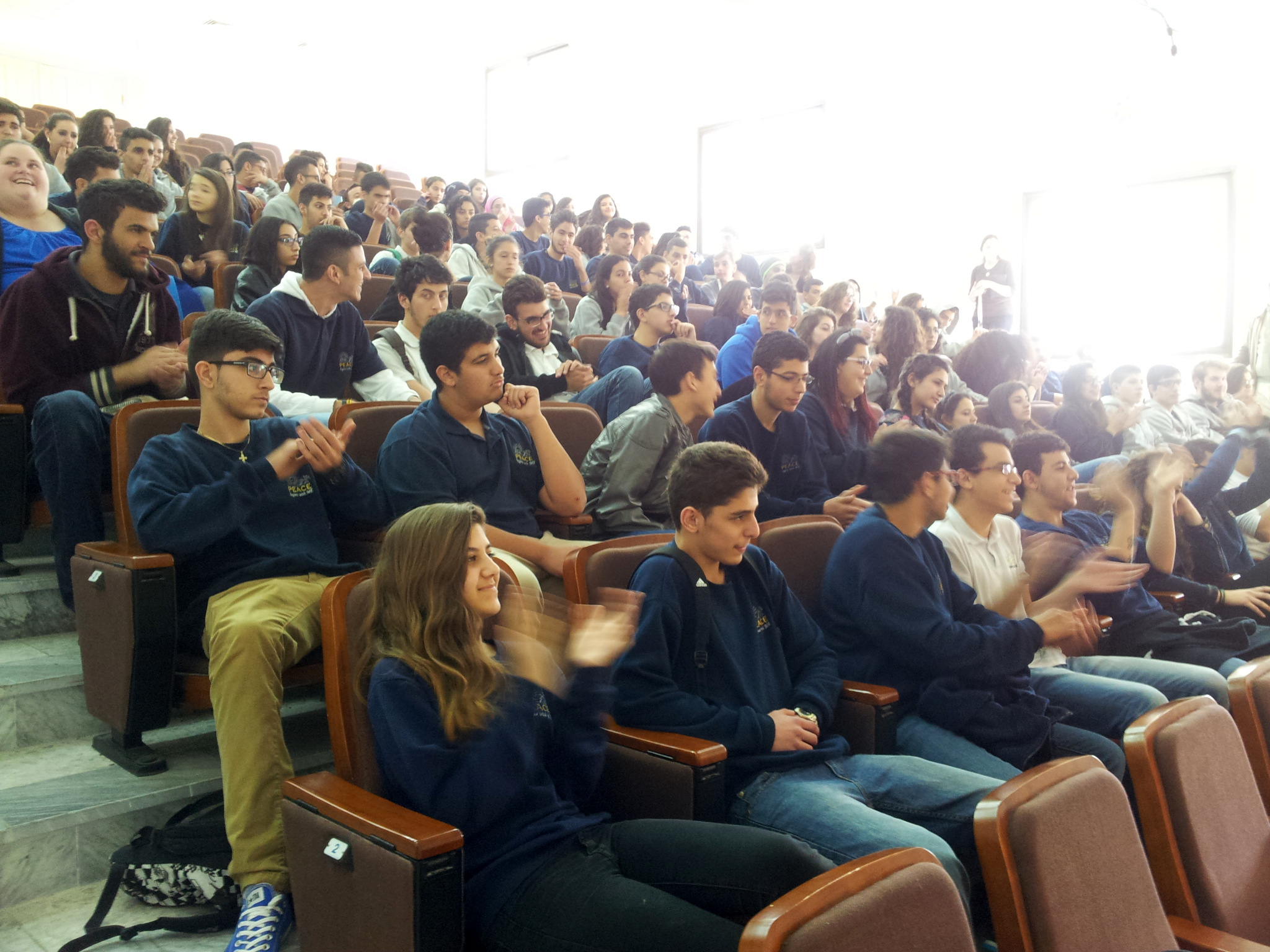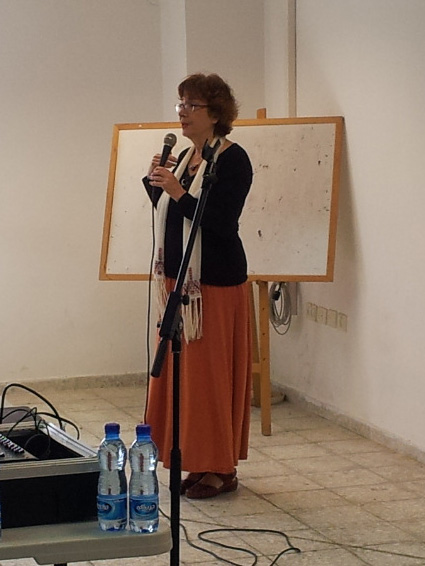 March 16th, 2015
I wish to share with you a first time experience–talking to hundreds of Palestinian pupils from a school in Beit Hanina, a Palestinian town near Jerusalem with a wall in its heart.
I was approached by St. Anthony's Jerusalem School which has created a unique project called "peace heroes". While accepting the invitation, I was really scared to stand alone in front of so many young people who might be angry with Israel and whom I may not be able to reach.
I couldn't sleep the night before.
In two separate sessions, one for the high school and one for the middle school, the students treated me as a partner from the first moment; they were open hearted and informed, trusting and empathetic. So, for me it was another experience of shedding fear and prejudice.
Adjusting the talk to the younger pupils, I gave less information and more story. Some circled me after the talk and wanted to share their personal experiences with me. A small boy said "I am a neighbor of Muhammad Abu Khdeir" (the Palestinian boy who was kidnapped and burned after 3 Jewish teenagers were kidnapped and killed). A teacher approached me and told me that her parents were exiled from Ramle. I could feel their trust, their need for acknowledgment from 'the other' which I represented. And I too so much needed their acceptance of me and my people.
Dalia